Photos: Youth-led march in Vancouver for climate justice
Article content
Hundreds of people from all walks of life gathered in downtown Vancouver Friday afternoon to advocate for global action on the climate crisis.
Article content
Those gathering for a march and rally in Coal Harbor and the Vancouver Art Gallery included a youth group from Sustainabiliteens, doctors, environmental activists and others concerned about the state of the planet.
Article content
Sustainabiliteens said the youth rally that wrapped up at the art gallery was a shift to include a more diverse group in fighting for climate justice.
"We need to center community, hope and joy in the climate movement, because the second we believe nothing can be solved, we lose our fighting chance," said organizer Amber Leung in a statement. "With a strong community, we can advocate for change long-term, instead of experiencing climate anxiety and burnout, which are far too common among activists."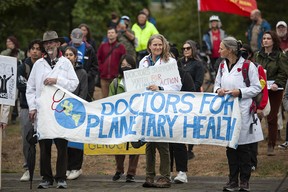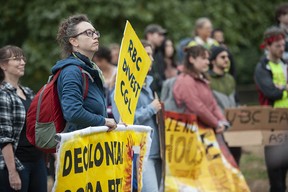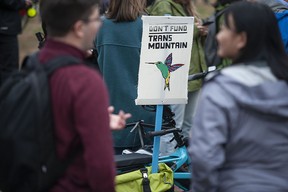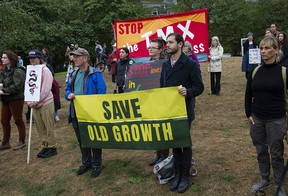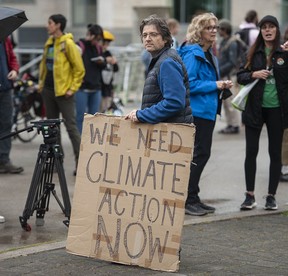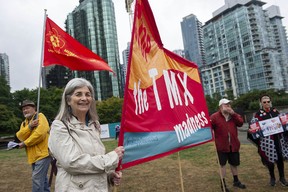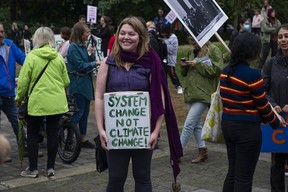 Organizers estimated about 400 people took part. Vancouver police said there were traffic disruptions but no problems reported during the march or rally.
The global day of action is a mobilization of people hoping for a more just and sustainable society that protects both people and the planet. It comes under many names around the world and is held on varying days. The more established Earth Day has been held in April for more than 50 years.