New Queen Mother for Mpasaaso to prioritize quality education to tackle teenage pregnancy
Bookmark
New Queen Mother for Mpasaaso in the Ahafo Ano South East district of the Ashanti Region has pledged to prioritize quality education to help tackle teenage pregnancy in the area.
Nana Konama Dampon III, says her educational background and advocacy against pregnancy in Asante qualify her to address the issues.
Technical and vocational education for residents, especially girls, will be the top most priority.
"With my education, and advocacy against teenage pregnancy in the Ashanti Kingdom, I promise to bring some industries to help improve the lives of residents in the Kingdom," she said.
Nana Dampon III was installed as the new Queen Mother after going through all the traditional protocols.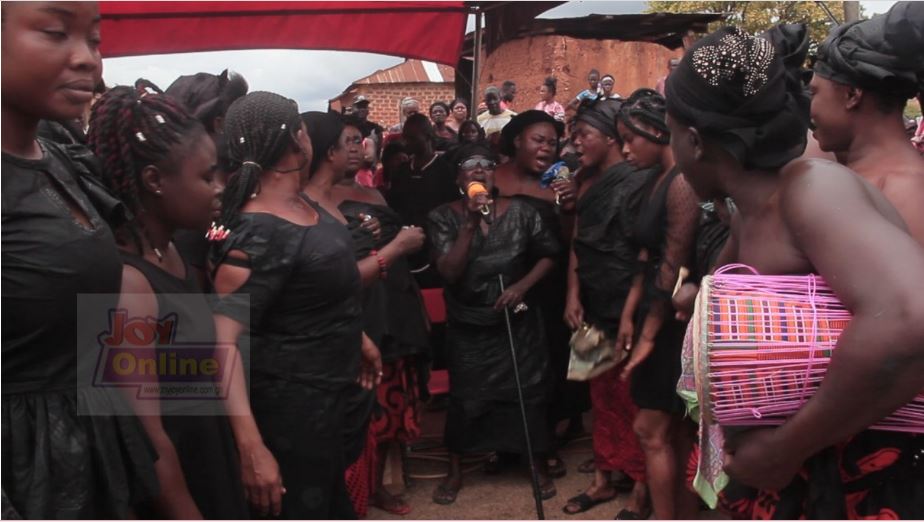 She replaced the late Nana Konama Dampom II who died on 20th of April, 2022.
She says Mpasaaso would leverage on its resources as it partners government to provide social and economic amenities such as water, sewerage system and asphalt roads for residents.
On properly demarcated stool lands, she assured the people of Mpasaaso of her commitment to addressing it.
Member of Parliament for Ahafo Ano South West, Johnson Kwaku Adu said plans are far advanced to fix deplorable roads in the area.