Historic tourism has deep roots on the mountain | Local News
Members of the Grundy County Tourism Board met with Commissioner of the Tennessee Department of Tourism Development (TDTD), Mark Ezell and David Currey, Director of the Tennessee Preservation Trust (TPT), and TDTD Communications Team Monday to tour the Highlander Folk School in Monteagle and the TN South Cumberland Visitor Center at the Heritage Center in Tracy City.
After visiting the historic Highlander Folk School and the Heritage Center the group discussed partnering with the state to promote tourism on the plateau.
"We had a brainstorming session on the future of tourism here and in rural communities," said Dominic Gialdini, Grundy County Tourism Coordinator. "We got important people together in one room. I think it will put us on the radar and help us to collaborate in the future. "
David Currey, TPT director for the Highlander Library building restoration project, is partnering with Todd Mayo, owner of The Caverns, to reclaim the property for use as a premier historic Civil Rights venue, music education facility, and tourist destination for Tennessee's South Cumberland region .
In 2014, the TPT purchased the Highlander Folk School library building, along with eight additional acres from the original campus, and restored the structure to its appearance at the height of the schools' involvement in the Civil Rights Movement during the 1950s. For many years after the Summerfield campus closed, only an historic marker on Hwy. 41 identified the site.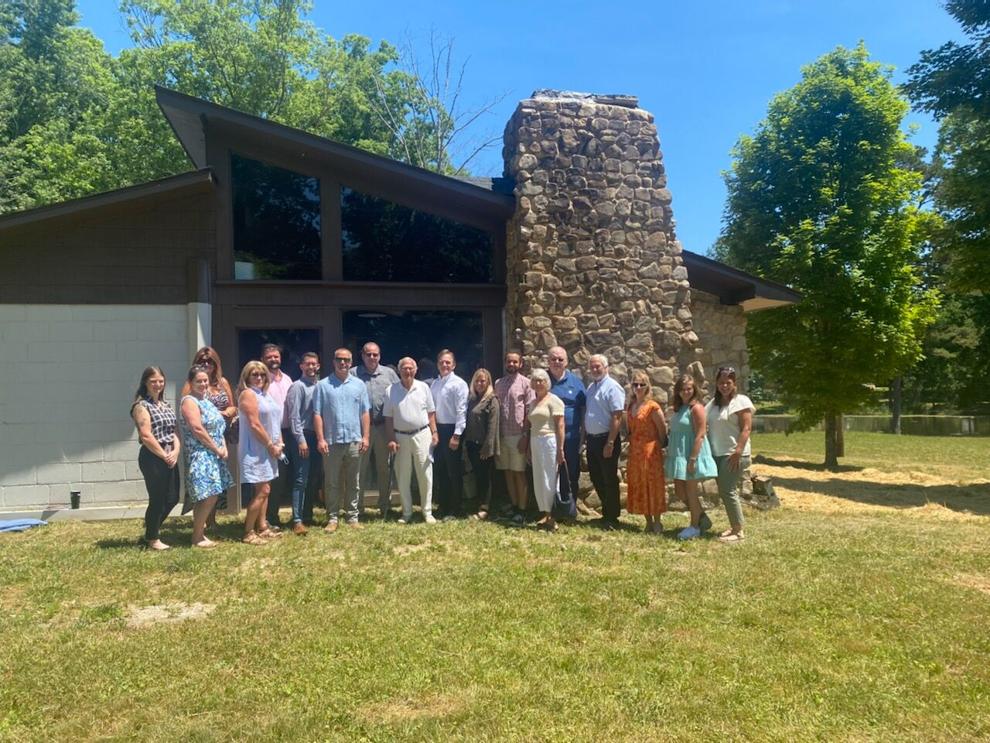 "When it opens in August 2022, the Highlander Folk School Library building will serve as a premier historic site that gives visitors the opportunity to explore the history of organized labor and Civil Rights movements in the South, as well as the power of music to inspire and bring people together, "Currey wrote.
The group also discussed the Oral History Project that the Heritage Committee is planning. The project's focus is to celebrate the county's historic sites by interviewing local residents with ties to these sites. Grundy County is home to over 20 sites listed on the National Register of Historic Places. The committee's goal is to create a Heritage Trail that visitors can follow and learn about each site's significance through recorded histories and stories from residents who know the history first hand or through stories passed down by their ancestors.
The Heritage Committee has received $ 28,000- $ 20,000 from the Tennessee Arts Commission and $ 8,000 from the South Cumberland Community Fund- to begin the project. The South Cumberland Visitor Center set to open in July.
.