FYLD wins two awards at Energy Innovation Awards – SHP
Artificial Intelligence
Safety & Health Practitioner
FYLD, an AI-driven digital platform which powers productivity for field teams, has won two awards at the Energy Innovation Awards, powered by the EIC.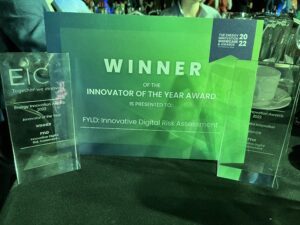 The company took home both the Innovator of the Year and Best Digital Innovation Awards for its platform, which uses machine learning and AI to generate a point-of-work risk assessment based on video and audio input from field teams.
Both awards celebrate FYLD's relentless drive to contribute innovation to industry, not only to achieve commercial outcomes, but to encourage wider development of digital and data solutions for the energy and utilities sectors.
The Energy Innovation Showcase and Awards celebrated SMEs and high-growth innovative businesses showcasing energy innovation, skills and technologies.
The agenda for the hugely anticipated Safety & Health Expo, and its four co-located shows, is available now!
Highlights include:
Inspirational speakers Louis Theroux and Mandy Hickson
Case study of MIND's work in industry
The application of the definitive sentencing guideline
Hypnotherapy and workplace wellbeing
Handling and managing the immediate aftermath of a serious incident
Promoting safety across the supply chain
Driver safety & competence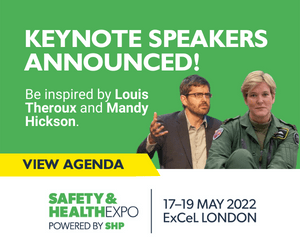 Related Topics