Council to invest £35m in leisure services and bring their management in-house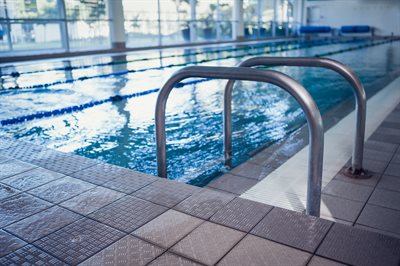 Tower Hamlets Council has announced further plans for its investment in leisure services, along with taking direct control of their running.
At Cabinet on Monday, plans were approved to bring the management of seven leisure centers in-house when the current contract with leisure provider GLL expires in April 2024.
Focus will be placed on operating a service that benefits hard-to-reach communities, such as BAME women and SEND children, to promote healthy living and well-being.
As leisure centers continue to close across the country, Tower Hamlets Council is bucking the trend by investing in them. Tiller Leisure Center reopened in January after a refit to improve the swimming pool, gym and exercise studio, and York Hall's swimming and changing facilities reopened in July following a £1.03m refurbishment. Other facilities receiving upgrades include Mile End Leisure Centre, John Orwell Sports Center and Whitechapel Leisure Centre.
The creation of a new £35m leisure center on the St George's site in Shadwell was agreed at Cabinet, providing more, better quality facilities alongside new housing for residents to contribute to the Mayor's target of providing 4,000 new homes in the next four years.
Lutfur Rahman, Mayor of Tower Hamlets, said:
"It is important for local people to have access to high-quality facilities to play sport, stay healthy and come together as a community. The decision to bring leisure services in-house is as much about public health as it is about managing our services on behalf of residents. The new leisure center at St George's will be a great asset for local people and demonstrates our commitment to providing affordable and accessible facilities and housing for residents."
Cllr Iqbal Hossain, Cabinet Member for Culture and Recreation, said:
"Following the Covid-19 pandemic, prioritizing residents' physical and mental health is of even greater importance. We will work hard to provide a network of first-rate leisure facilities for local people to enjoy. The new build at St George's will offer more than a pool, but a modern leisure center with fantastic amenities for the community."
The decision to insource services aligns with the council's leisure strategy, to enable and support local people to live healthier and physically active lives. The council would like to thank GLL for their partnership over the last 18 years and looks forward to working with them for the remainder of the contract to ensure a smooth transition.
Posted on Friday 5th August 2022