Community Transportation Benefits Program a bright spot | Guest Perspectives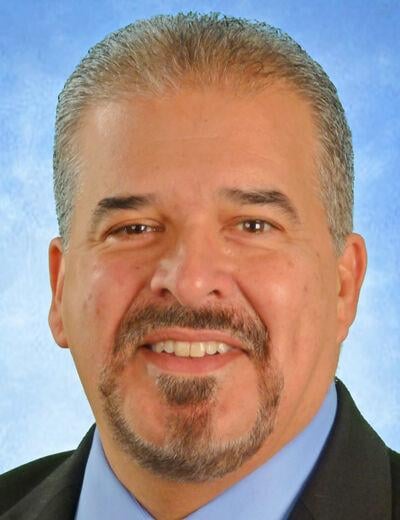 Last month the San Mateo County Joint Powers Authority launched the first express lanes-funded choice-based equity program in the United States, known as the US 101 Express Lanes Community Transportation Benefits Program. The new program is funded by the San Mateo County 101 Express Lanes toll revenue and allows us to provide benefits to low-income community members that are right sized to best meet their personal mobility needs.
The San Mateo County 101 Express Lanes opened in February after years of thoughtful planning and engagement in response to the crippling congestion within the Highway 101 corridor, a corridor which runs through one of the biggest economic engines in our country, and also a corridor mired by the same legacy issues of urban renewal as many other freeways built in the same era. We know that congestion on our highways not only presents tremendous economic and mobility issues, but also environmental justice challenges for community members who live adjacent to the highway – issues that the express lanes aim to help address.
When we set out to establish express lanes, we could have looked to regional agencies to govern them, but ultimately decided that the issue of equity compelled us to keep the governing agency local, as equity challenges and opportunities are specific to local conditions. With that, we established the JPA back in 2019 as a single-power authority with local control that has the latitude to decide how best to reinvest revenues back into the San Mateo community.
From the beginning, the JPA board has been unwavering in ensuring equity was a core principle of the effort. The paradoxes within San Mateo County make an especially important case for advancing equity – it's home to one of the most expensive zip codes in the country as well as some of the region's lowest income census tracts; it's the heart of Silicon Valley while also a major agricultural player; it has an international airport that connects the Bay Area to the rest of the world and also has neighborhoods without bike lanes to safely connect from one side of Highway 101 to the other.
In early 2020, we set out to conduct an equity study within the county to better understand these equity challenges facing low-income residents, particularly related to transportation, and craft an equity program using revenue from the express lanes to improve the lives of historically underserved communities. We engaged in a robust community dialogue, and what we heard was that transportation costs are a real burden for families, traffic presented a real quality-of-life issue, and community members did not see how a new express lane was going to benefit those who were reliant on transit. In response, we developed a choice-based equity program to actively address our communities' needs.
The Express Lanes will inherently improve equity outcomes by both improving travel times and reliability, opening a congestion-free travel lane to carpools and buses, and assigning a cost to the negative impacts caused by single-occupancy vehicle use. But we wanted to take it one step further, ultimately crafting a program which allows community members to choose the benefit that best meets their needs through the Community Transportation Benefits Program. This program is about mobility. It is about access to opportunity. It is about choice. Eligible community members can choose between two transportation benefits — a Clipper Card with a $ 100 value for those who rely on transit, or a free FasTrak Flex toll tag with a $ 100 in tolls for those who need to drive to get to where they need to go . These benefits are distributed to every qualifying individual, with the recognition that every person has their own specific transportation needs.
We are fortunate enough to join forces with Samaritan House and their partners in the Core Service Agencies Network to administer the program and distribute these benefits to eligible individuals where they may already be seeking support. Any adult making less than $ 76,740 can qualify for this program. The JPA Board approved this threshold in recognition of the extremely high cost of living in our County compared to counties across the country. San Mateo County is an amazing place to live and work, but we know that many members of our community struggle financially. We are proud to be able to launch this program which will provide assistance to those in San Mateo County who need it most for years to come.
Diane Papan is the chair of the San Mateo County Express Lanes Joint Powers Authority Board and San Mateo deputy mayor. Rico Medina is vice chair of the San Mateo County Express Lanes Joint Powers Authority Board, chair of the San Mateo County Transportation Authority Board of Directors, and San Bruno mayor.
.